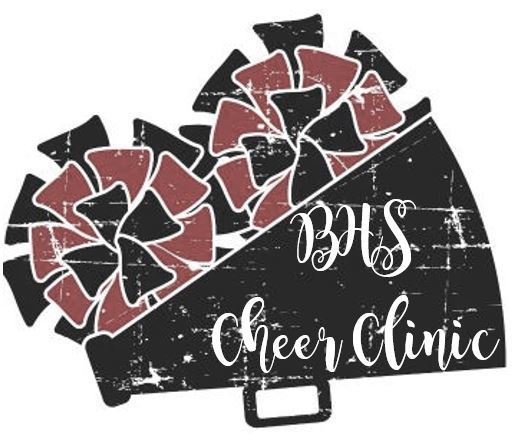 BHS Cheer Clinic
BLSD
Wednesday, January 22, 2020
The 2020 Barton High School cheerleaders will be hosting a cheer clinic for pre-K-6th graders on February 3rd- 6th with a halftime performance during the Sr. High Girls basketball game on February 7th. The clinic will be from 3:15pm- 4:00pm Monday-Thursday. The participants will learn a simple cheer and/or dance routine, and receive a t-shirt. Please return the $25 fee (cash only) and the attached registration form no later than January 29th. If parents or guardians would like to purchase a t-shirt they can do so for $8 and include that with the $25 fee.
 Participants are to wear tennis shoes and comfortable clothing to the clinic (jeans,crocs, flip flops, and dresses will not be permitted)
 Please arrive promptly to pick up your child at 4pm each day of the clinic. There is not staff available to supervise those whose rides are late.
 Participants are to arrive at the gym no later than 6pm on February 7th. They are to wear black pants, tennis shoes, and their clinic t- shirts.
We are excited and look forward to working with you!
Monique Miller 870-572-7294 ext. 4723
Ron Crisp 870-572-7294 ext. 6867
Click here for the registration form.