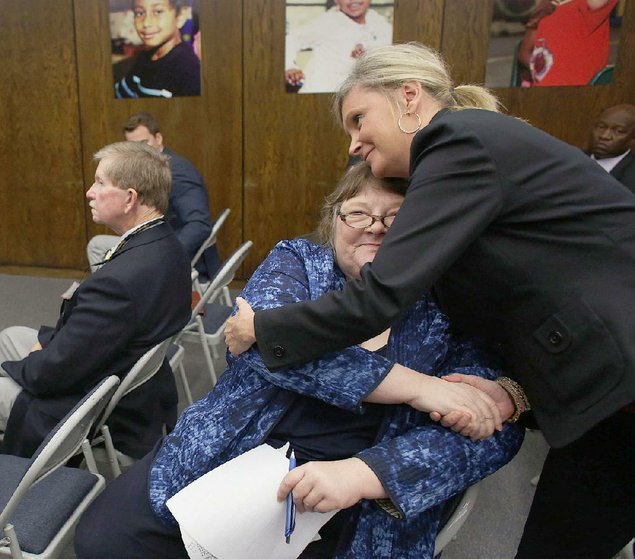 4 waivers OK'd for school district
Arkansas Democrat-Gazette, Inc.
Tuesday, February 16, 2016
Barton-Lexa's rules eased on start dates, teacher planning.
More on this story by Arkansas Online.
Image from Arkansas Online Photo by Melissa Gerrits
Public School Program Coordinator Mary Perry is hugged by Federal Programs Coordinator Tammie Moore on Thursday after the state Board of Education approved several waivers that Moore and Superintendent David Tollett of the Barton-Lexa School District had requested.