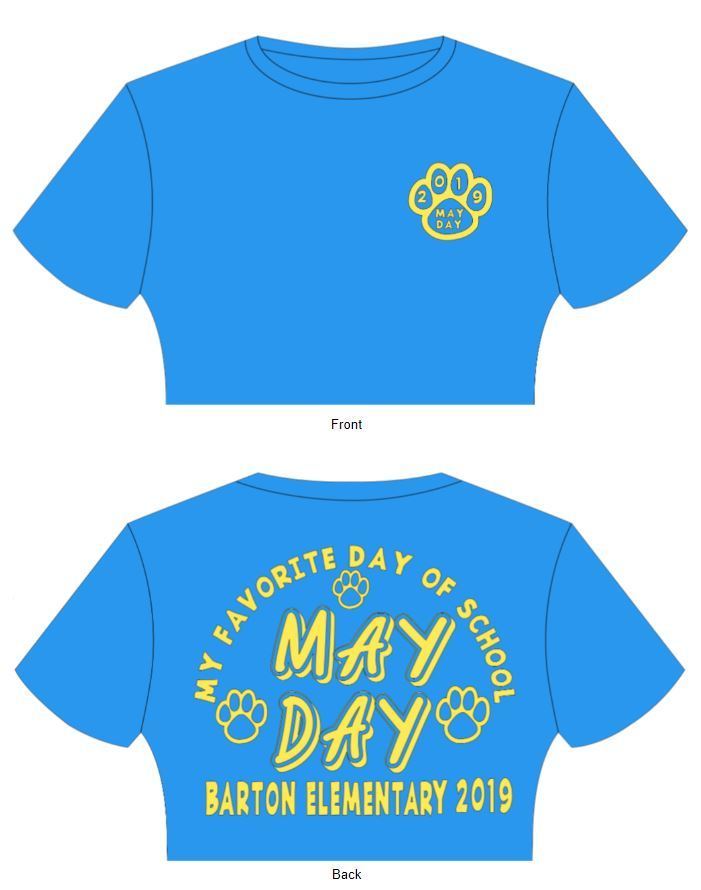 May Day 2019 T-Shirt Information
BLES
Thursday, March 28, 2019
May Day 2019
Our Favorite Day of the Year!
May 3, 2019
May Day shirts are now available! May Day is Friday, May 3, 2019. The shirts are sapphire. The shirts are $15.00 each and are available in the following sizes:
Youth: X-Small (2/4), Small (6/8), Medium (10/12), Large (14/16)
Adult: Small, Medium, Large, XL, 2XL
Sizes: 3XL, 4XL, and 5XL are available for an additional $3.00 ($18.00/each)
Shirt orders will be due NO LATER THAN WEDNESDAY, APRIL 17.
NO LATE ORDERS WILL BE ACCEPTED.
Cash only. No checks, please.