BHS Band and Choir concert tonight, 5/12/16 at 6:30 p.m. in the Kirkland Facility. Admission is free. Please come and show your support!

Barton Elementary 6th Graders made awesome science projects!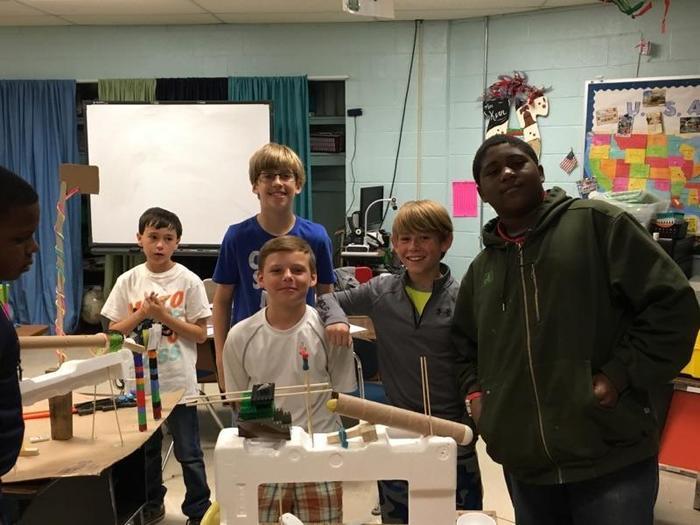 AP TESTING BEGINS 5/2/16. GOOD LUCK STUDENTS!!

Barton Elementary May Day shirts must be paid for by tomorrow, 4/27/16. Shirts are $15.00 each. Order forms and more information can be found at
www.bartonsd.org
or in the elementary office.

BHS: Parents night for 7th & 8th grade parents and guardians 4/26/16 @ 6:00 in the Kirkland Multi Purpose Facility. Administrators will explain schedule offerings and give the parents time to review and confirm their students' schedule requests for the 2016-17 school year. Also, May Day shirt orders must be turned in by Wednesday, 4/27/16.

Be sure to stay up to date with what is going on at Barton School by checking us out at
www.bartonsd.org
and by downloading our app!

The Delta Gear Up staff will be accepting applications for their summer program that will be held June 6th until July 1st at PCCUA for all rising 7th-12th grade students. The deadline to turn in applications is April 22nd. Please contact Krystal Johnson at the high school for more information.

BLSD will have to run a double bus route today, 4/18/16. Bus # 16 will be delayed about 20 minutes. We apologize for the inconvenience.

BLSD will be out on Monday, 4/11/16, for Spring Day. 3rd-10th graders will start state tests on Tuesday, 4/12/16. Enjoy your long weekend and good luck to all students testing next week!

Reminder: School will be out Monday, 4/11/16, for Spring Day. Also, 3rd-10th graders will take the State ACT Aspire tests next Tuesday-Friday. Please make sure your students get a good nights rest and eat a healthy breakfast.

Barton High School Skills USA Plant and Flower Sale is going on now until the last day of school, Monday through Friday, from 7:30 a.m. to 4:30 p.m. at the Greenhouse between the football field and the bus parking lot. For more information contact Mike Funk at 870-572-7294 extension 3401 or 870-995-6504.


"Barton's Got Talent!" show is tonight, 3/30/16, at 6:30 in the Kirkland Facility. Tickets are $2 at the door. Please come and support Barton High School Band.

Bus # 27 will be about 20 minutes late today, 3/29/16. We apologize for the inconvenience.

We hope everyone had a great Easter and Spring Break! See you all in the morning! #GetYourGrowlOn

Jamarcus Brider, a 2011 graduate of Barton High School, has been accepted to The New York College of Osteopathic Medical School. Congratulations Jamarcus!

School will dismiss at 2:00 today. Parent/Teacher Conference will be 2:30-7:00 today.

School will dismiss at 2:00 tomorrow, 3/16/16, for parent/teacher conferences. Parent/teacher conferences will be from 2-7.

Barton Elementary is having Book Fair this week, 3/14-18/16. Book fair will be open during Parent/Teacher conferences. Please come and support the Elementary Library.

Don forget: Mom/Son dance is tonight! 6-8:30 in the Kirkland Facility. $5.00 per person! Western Themed!